Advanced chamber music program at Marin Academy, San Rafael, CA
When moving to California in 2011, Karsten started coaching the Advanced Chamber Music class at Marin Academy in San Rafael. He also participated as a violin and orchestra coach for two new school programs in Sonoma (Valley Vibes) and San Rafael (ELM). At Marin Academy, Karsten succeeded cellist Julie Feldman as the director of the program from 2012 until 2019 when the school decided to discontinue the program. He constantly upgraded and extended the class towards the use of modern technology, collaborated with other art departments, introduced more contemporary music styles and promoted self motivated learning. The results were presented on stage of the Performing Arts Center and at the Falkirk Mansion with three major concerts each school year.
String Academy of the Deutsche Symphony Orchestra Berlin (DSO)
Karsten Windt became director of the Deutsche Symphony Orchestra Academy in Berlin in 1998 and built up and extended the department until 2005. Young advanced music students, who are in transition from the conservatory to their professional music life, receive the opportunity to gain orchestra experience, play chamber music, be coached for orchestra parts, and are supported and coached for auditions. Karsten also organized their chamber concerts and founded a string orchestra with them that he lead as a concertmaster. Today the DSO Academy contributes regularly to the orchestra's concert season. Under Karsten's leadership the program had become a prime institution in the German classical music scene. All its students receive invitations to orchestra auditions and most are successful in finding jobs with the major symphonies in Germany and all around Europe.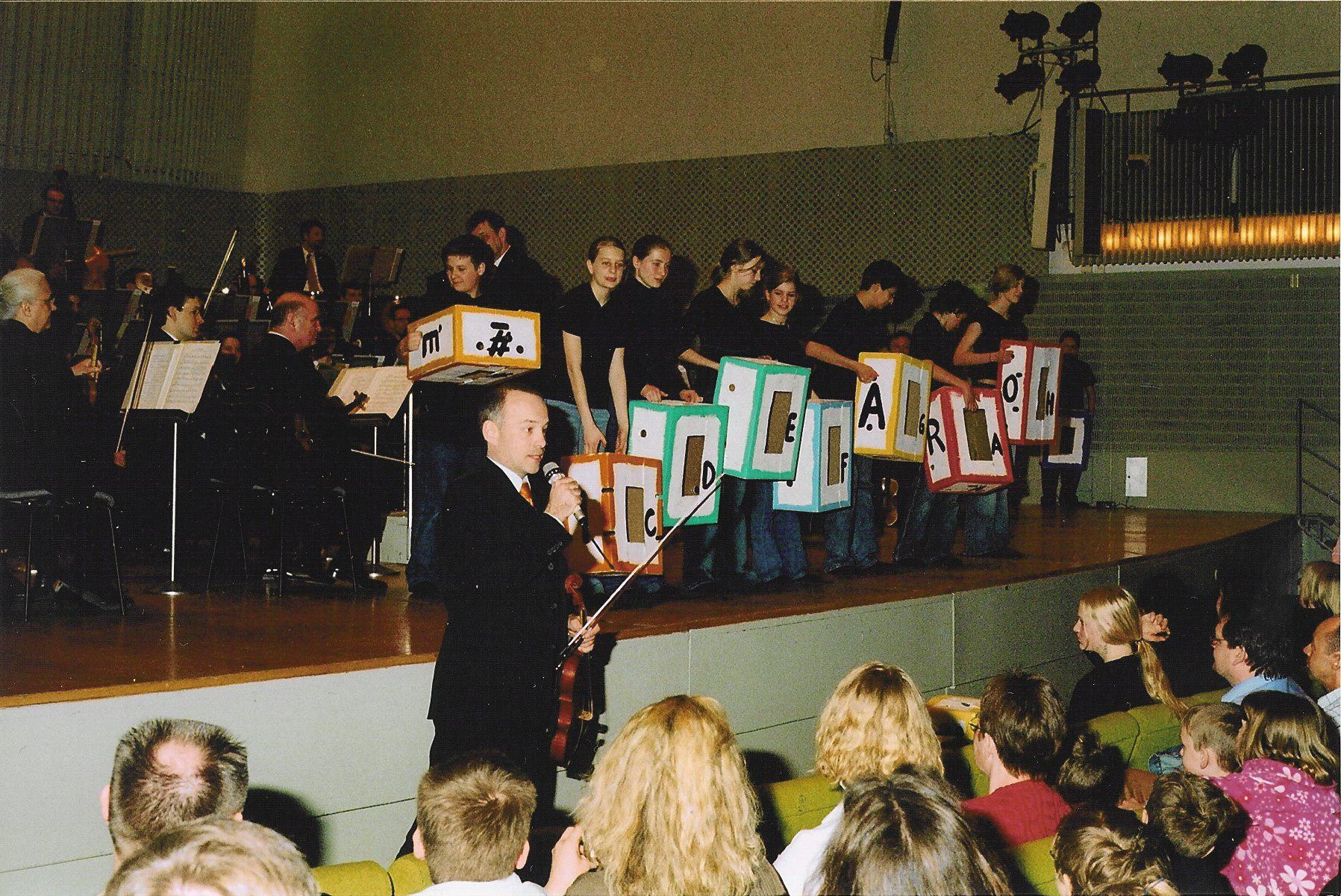 As member of the Deutsche Symphony Berlin, Karsten designed and participated in special youth programs and moderated concerts with his orchestra and chamber group. During a DSO tour to Japan the Akanthus Ensemble was invited by Maestro Kent Nagano to perform for children at the German Embassy and a Japanese school.